Message from our skipper: Lets have a good season.
The season will get underway on Sunday 25th April at Amersham. Please contact Max Higginbotham with all your availabilities.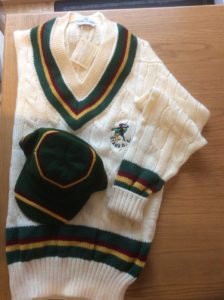 Please contact Roger Barrett to order your club kit.
Club News
9th May Matt Gallagher takes 5 for 40 against the Bank of England
2nd May A great 10 run victory at Stokenchurch with Chris Currie 76* and Michael Joseph taking 3 for 16 when defending a total of just 204.